To consider
Keep the marked size. Since the shoulders and hips are proportionate, it's the silhouette the easier to dress up when it comes to a Jersey. You just work to keep the balance in silhouette.
Camouflage
A detail you please less and you want to hide when you're in a halter swimsuit. Here are a few tips to consider.
• The vertical stripes lengthen the silhouette while horizontal stripes give the volume. However, horizontal stripes can focus on the chest and forget a little too strong hips.
• Eye-catching patterns. The bigger they are, the more they give volume to the body.
• The low waist panties benefit (pants-shorts) more plump buttocks. Those who have a long torso should opt for a high waist panties in order to balance the length of the body.
• Skirts camouflage thighs rounder. However, a notched skirt lengthens the leg.
• Draping camouflage the tummy and refine the size.
• The frames (or hoops) provide more support to a large chest. The removable pads allow to give volume to a small chest. There are more and more soft cups that support good breast and that offer more comfort.
• Several swimsuits contain sleeves sewn on the inside; These galbent silhouette.
Tissue
To ensure maximum comfort and fit, a good swimsuit should contain a minimum of 25% of Spandex (or lycra which is a brand of Spandex and not a fiber, unlike what you believe).
The jerseys are initially designed polyester or nylon. Spandex is a synthetic fiber elastic hugging the body, providing more support, comfort and resistance. It also allows a faster drying and ensures a chandelier to the fabric. Spandex is more resistant than rubber and allows the skin to breathe. Note that nylon dry also faster than polyester.
The Jersey maintenance is important to keep it long. Rinse well to the exit of the swimming pool, the sea and especially the spa, to prevent salt or chlorine to erode the fiber. A shirt never goes into the dryer and should not be exposed to the Sun to dry. The lycra and other elastic fiber hate heat.
Accessories
A swimsuit may very well be accessorized as any clothing.
• A big hat to hide the Sun with class; a large elegant jewelry as we saw in the first class.
• Beautiful sandals with a perfect pedicure.
• A long and ample sun dress that camouflaged the hips or thighs.
• A long blouse that reduces the size of the chest.
• A nice pareo that can be worn in many ways: folded in a skirt to hide the top of the thigh, tied at the neck and the back to conceal a neckline, placed around the body and draped and knotted at the neck for a more elegant look.
Gallery
Swimsuit Sewing Tips
Source: www.sewmamasew.com
Halter top bikini alive your feminine – worldefashion.com
Source: www.worldefashion.com
Shopping tips for women's bathing suit
Source: www.dolchefashion.com
Pageant Swimwear Tips: From Head to Toe
Source: thepageantplanet.com
Look Sensational in your Swimwear with our Style Tips …
Source: www.sosensational.co.uk
Plus Size Models | Swimsuit Bikini Models
Source: www.fashionindustrynetwork.com
My Style Tips on the BEST SWIMSUIT for Your BODY TYPE …
Source: mystyleauthority.wordpress.com
Swimsuit Sewing Tips
Source: www.sewmamasew.com
Swimwear Tips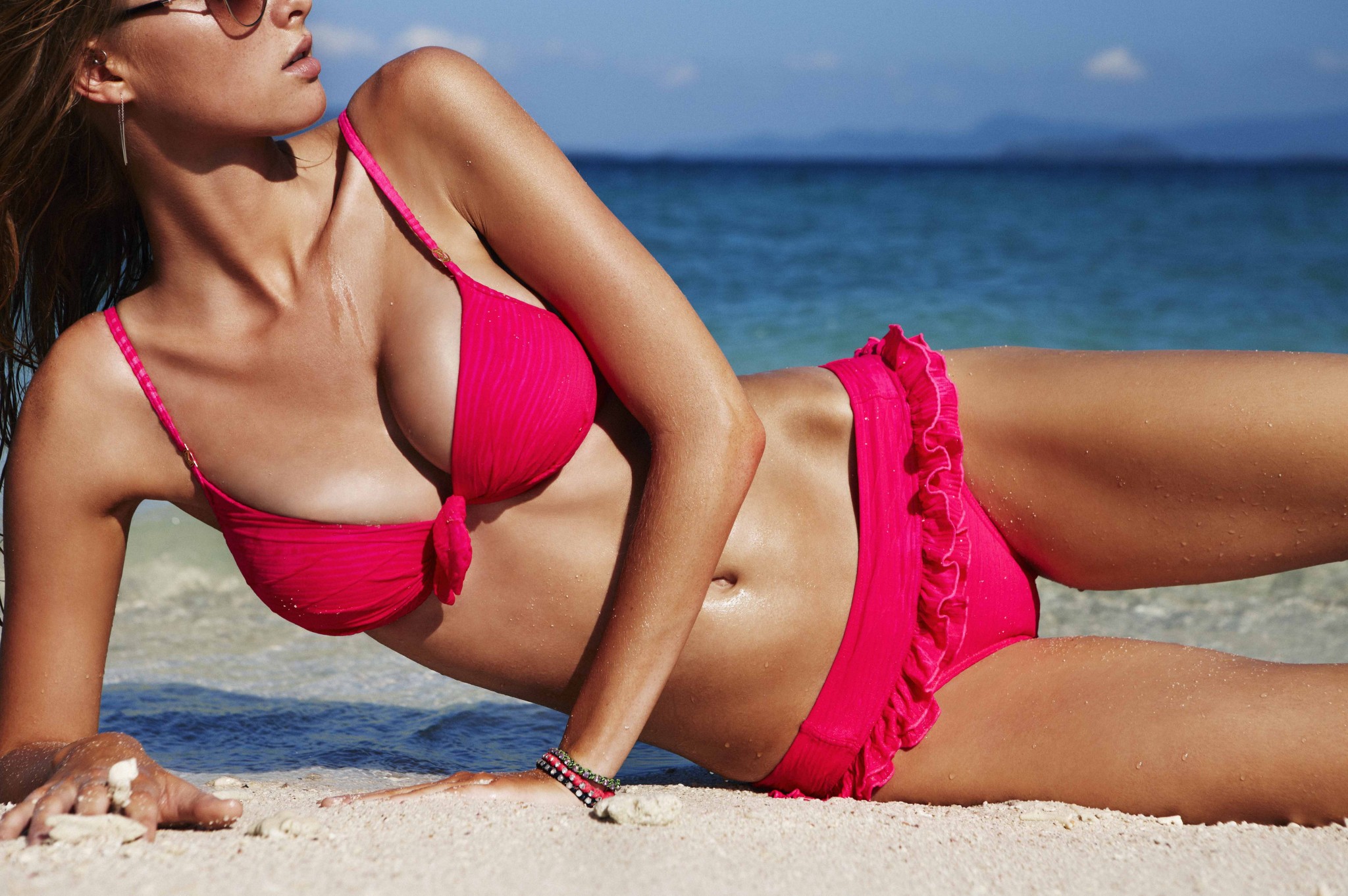 Source: chiswickmagazine.co.uk
7 "Look Great in Swimwear" Tips for TG Women : Transgender …
Source: www.tgforum.com
Fashion Tips for Women Over 50 | Info | Pinterest
Source: www.pinterest.com
All About Women's Things: Plus Size Swimwear Tips for Plus …
Source: whatwomenloves.blogspot.ca
Celeb stylist shares tips on how to look like Lucy …
Source: fashion.hellomagazine.com
196 best images about Bikini Competition tips and Style on …
Source: www.pinterest.com
my tips (and favorite places) for buying swimsuits for big …
Source: www.alissandrab.com
Swimwear Tips For The Curvy Woman
Source: dailyvenusdiva.com
25 Ways to Get Ready for Swimsuit Season
Source: purotips.blogspot.com
Swimwear Tips
Source: chiswickmagazine.co.uk
Swimsuit Photography Tips: How to Get Great Shots at the …
Source: www.thepassportlifestyle.com
Plus size super store gives you fresh tips and new look on …
Source: www.pinterest.com